30 mile "fun" run completed around Reading this week. Thank you to my amazing boyfriend for keeping me company and not quitting at mile 2.8 (not kidding, I felt like it!)
As you can tell I took the run exceedingly seriously 🤣 Stopped for a coffe at mile 16 when we reached Swallowfield and finally settled into things...phew! Sadly we also experienced some charming youths shouting abuse 😩 Heyho, they wont stop us. I wasnt dead at the end of it but it did take me nearly 10 minutes to get out of the car and decide what to buy for dinner. Best thing about ultra running...the amount of food you can eat guilt free 😆
Took a few days recovery, did a fabulous bootcamp session on Wednesday (bear crawls down a steep hill 😬) then a 3 mile tempo run on Saturday immediately followed by an easy pace 10k around Highclere Castle.
Current status 😴😴😴😴😴. Back on it tomorrow running in torrential downpours if you can believe the BBC weather forecast. Maybe I should just save laundry and head out in a bikini 🤣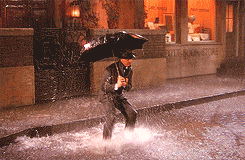 A small thing but I wore my Berkshire MS Therepy Centre tshirt just to make sure it doesn't rub for race day.
I had planned on a 10 mile run on Monday but the wonderful British weather conspired against me 🙄